Soon we'll be adding a hand-selected mix of interesting and affordable yoga and meditation retreats and a few other events with dance, tai chi and other yoghourt weaving.
In the meantime here are some useful retreat directories where you can find your own event to make some yoga or meditate.
Here is a list of some cheap yoga retreats in the UK.
And here are some more budget yoga and mindfulness retreats.
And here are some affordable wellness retreats in the UK.
And if you fancy going further afield for a truly amazing yet affordable retreat, you can join us on the Sahara retreats that we organise in Morocco each winter.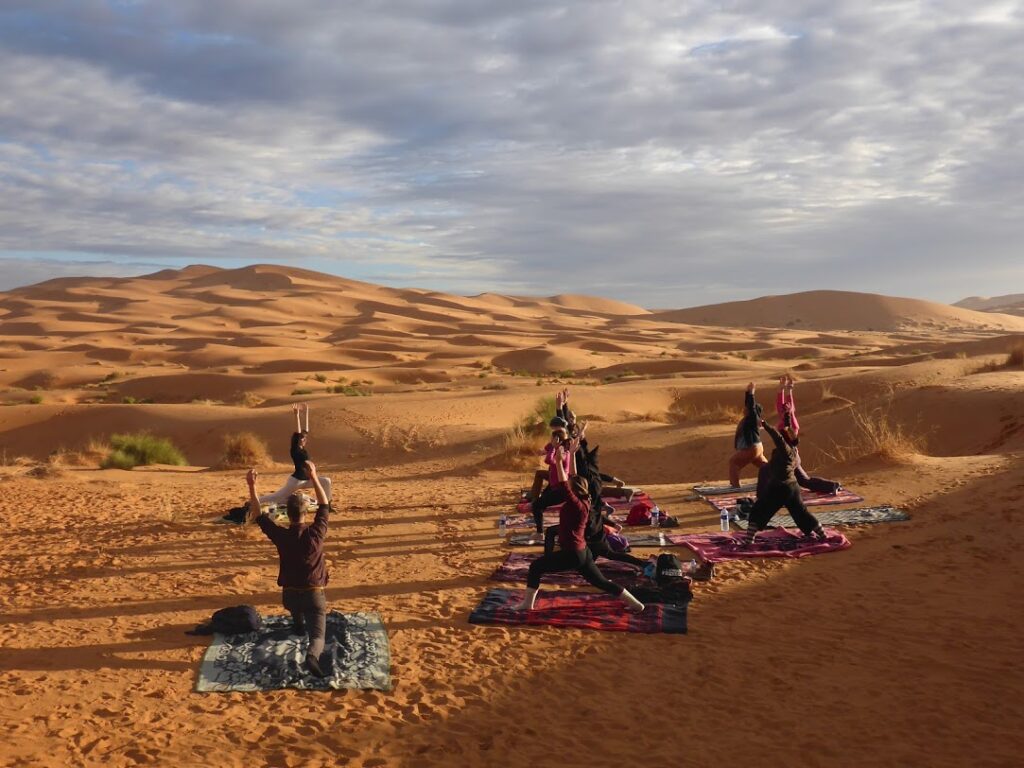 We camp for a week in the sand dunes of the Sahara Desert and run a retreat with yoga, meditation, contact improv, voice work, storytelling in a welcoming, unpretentious atmosphere.
Check out www.roadjunkyretreat.com to learn more.